Take a look
at Tom's farm
Tom and his brother Will, are fourth generation farmers in Northamptonshire.
Both brothers went to university and worked around the world on other farms, exploring the likes of New Zealand, Australia and Scotland, before heading back to the family business to take over from their parents and uncle who are still involved today. Located just 8 miles from Weetabix Mills, they love working with a much loved, local brand.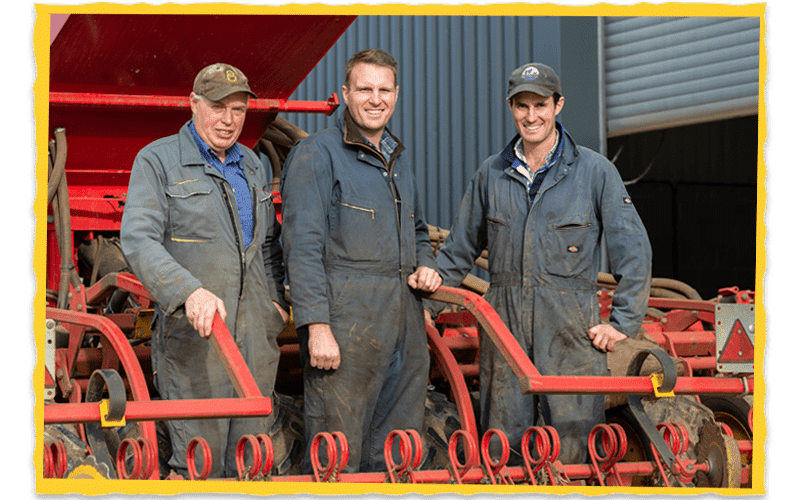 A Job Like
No Other
We are incredibly fortunate to live and work in such a beautiful setting.
We see wildlife every day that most people seldom encounter. Alongside the setting, I enjoy the challenge of working with my family to achieve something together and grow our business to be able to leave it, and the land we farm, in a better state for our children.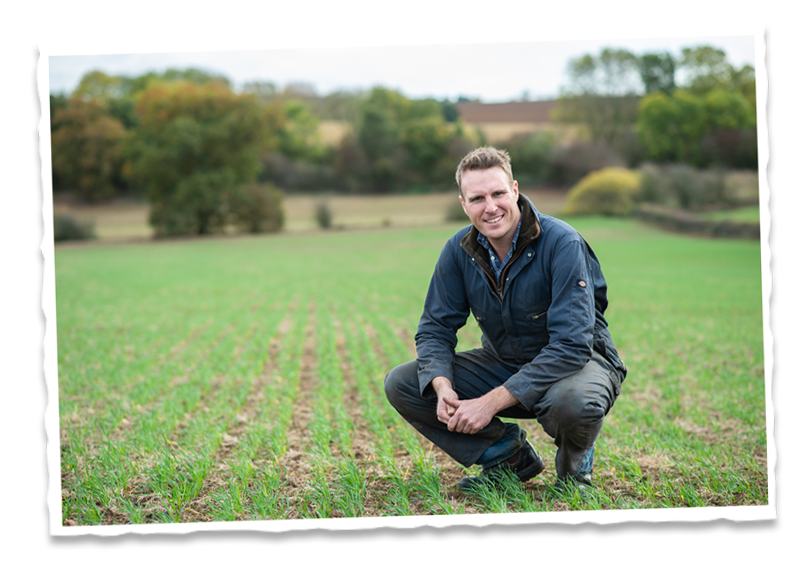 "We provide habitat creation areas to encourage insects and birds to enjoy the farm and enhance pollination and biodiversity."
Changing
Season
Harvest (when it is going well!) is the most satisfying part of the farming process.
Although it can be a very stressful period with reliance on the weather, it is the culmination of a year's hard work for all of the team and a moment to reflect on what you've achieved. That said, Spring is my favourite time on the farm, there are signs of new life everywhere you look; lambs, calves and this is also when our winter crops wake up and really start to grow.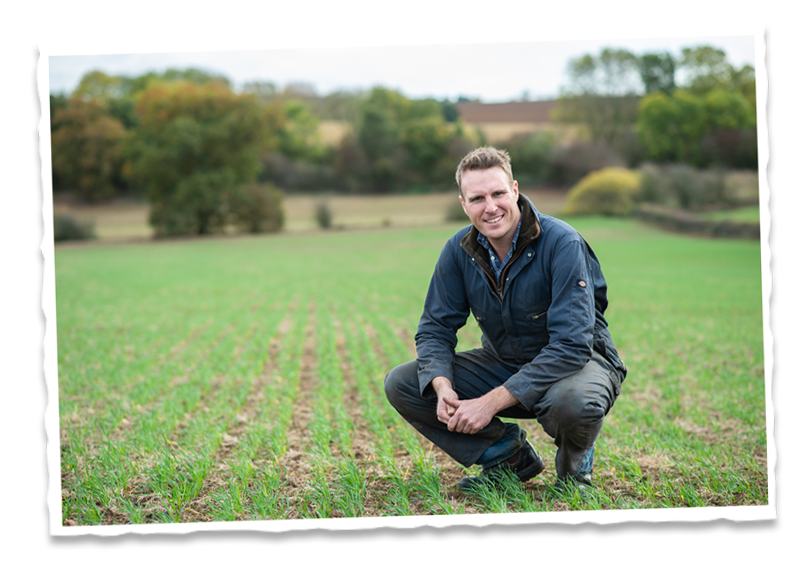 The Ground
Is Our Greatest Asset
Soil is our greatest asset, so our emphasis is on trying to continually improve the organic matter, microbial activity and structure.
We also adopt technology to help us produce food in the most efficient and sustainable way. Our fields are mapped and zoned using GPS for soil texture and nutrients. Seed and fertiliser are applied using variable rate maps which ensures we put them where they are needed.
View More Farms
The Wheat Cycle