Take a peek at
the Penn family farm
Manor Farm is a part of the Castle Ashby Estate in Northampton and is run by the Penn family.
This includes dad, David, his daughter Louise and sons Robert and George. As 2nd generation tenants, they have been farming wheat for as long as they can remember. A qualified agronomist, Louise is responsible for choosing the crops, when they are planted and implementing regenerative techniques to ensure the farm is working towards being as sustainable as possible.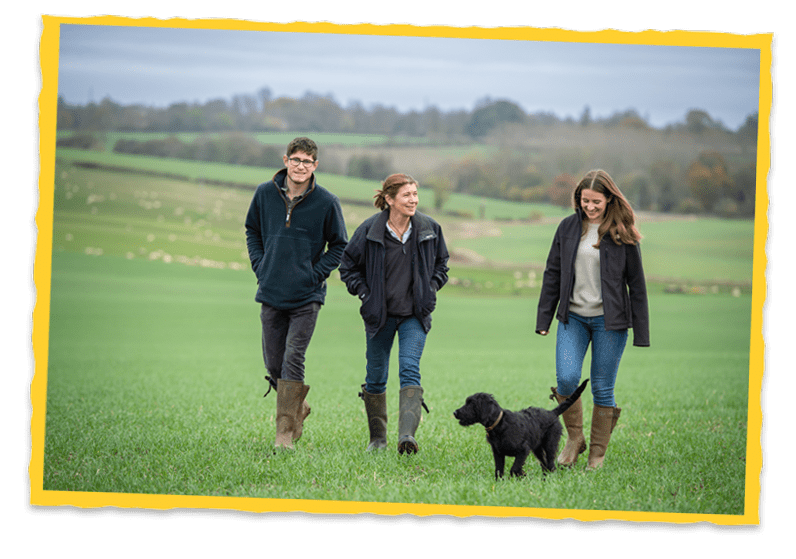 A Golden
Season
I just love harvest!
There is nothing better than spending a summer's day in the golden fields with the whole family coming together to get that grain in the shed. Dad drives the combine and my brothers or myself will be grain carting. Over the year, so much work goes into growing the best crop we can, but only when you're sitting on the combine can you see the end result.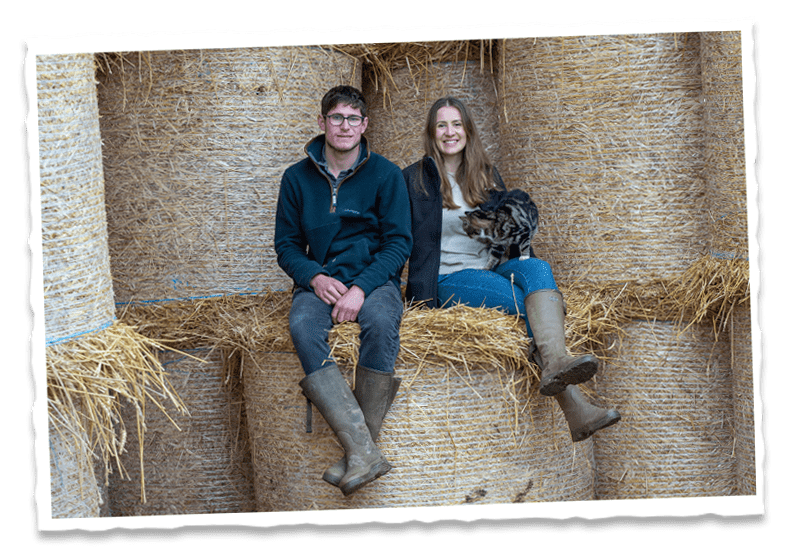 "It's a real family affair. We're always talking about farming around the dinner table!"
It Starts
With Soil
Growing the best crop of wheat starts with the soil!
We have been implementing principles of regenerative agriculture for as long as I can remember to help improve the soil and make crops more resilient. This includes adding organic matter, keeping living roots in the soil, adding livestock with sheep grazing and occasionally a crop of forward wheat! We also now take a direct drilling approach which reduces soil disruption.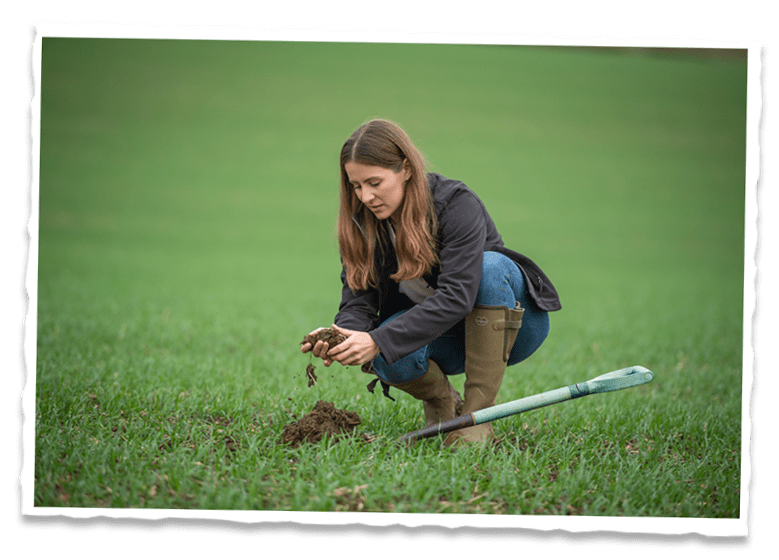 Pride
In Everything We Do
We are very much a family farm, all helping out at the busy times like harvest.
What I like to think sets us apart is the love and pride as a family that goes behind producing everything on our farm. We truly care for our crops and it's great growing wheat and knowing that our hard work will be feeding thousands of people a healthy and nutritious breakfast.


*Iron contributes to the reduction of fatigue and tiredness as part of a healthy and balanced diet.
View More Farms
The Wheat Cycle