Join Jim
on his farm
At only 24, Jim is one of our youngest farmers.
He took over managing his family farm (which is a stone's throw away from Weetabix Mills in Burton Latimer) from his father a few years ago, carving out his own path, learning as he goes and bringing a fresh outlook to farming that puts sustainability at its heart.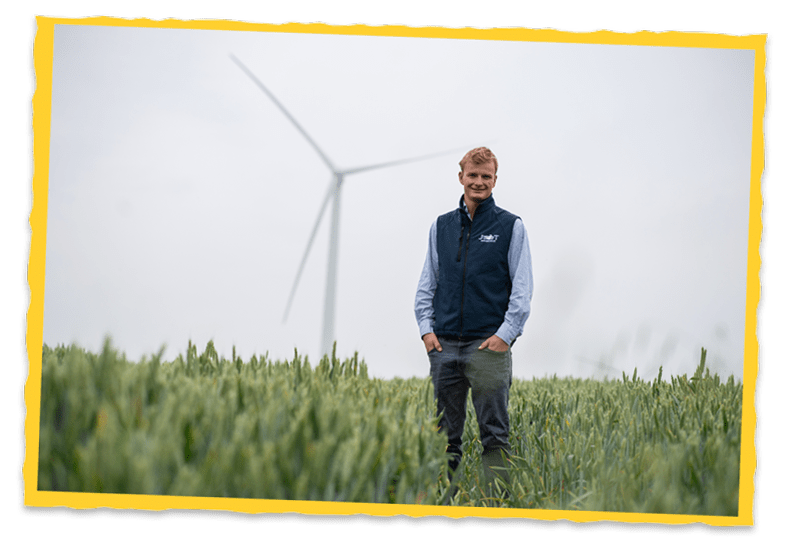 A Fresh
Perspective
I am young, but I see my age as an asset.
I want to look at things with a fresh perspective and drive change in the right way. Whether it's diversifying the land or putting sustainable processes in place, so that we can continue to produce the very best wheat that we can.
Making Farming
More Accessible
Many farmers come from a long generational line.
But I want to encourage those who don't have farming in their blood to see it as a career they could thrive in by providing training opportunities for those with no agricultural background. I love doing farm tours to educate and inspire the next generation to help them connect with the land and nature around them.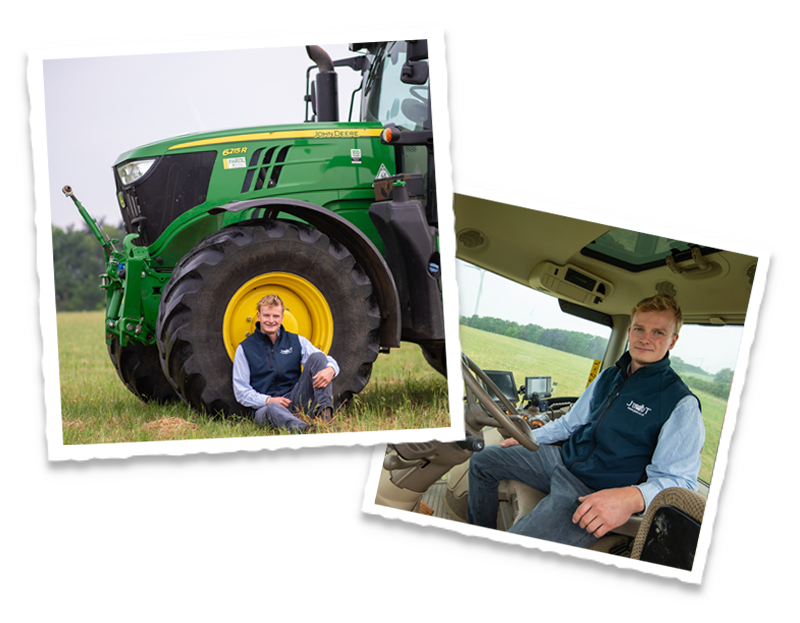 "We farm less than a mile away from Weetabix Mills. You can smell the Bix from here!"
Future Proofing
The Farm
Keeping the farm as sustainable as possible for the future is really important to me.
Our sustainability initiatives are extensive, but I'm particularly proud that we now run a regenerative farming system, have planted over a hectare of new trees, wildflower mixes and hedgerows to help increase biodiversity, as well as putting in solar panels for powering the conditioning of our grain to help reduce our carbon footprint.
View More Farms
The Wheat Cycle