Welcome to
Ben's farm
As an 8th generation farmer, Ben's family have been farming wheat in South Lincolnshire for decades.
They originally moved to the county because it was deemed to be the land of milk and honey with very productive soil. Now, Ben, alongside his wife Heather, produce enough wheat for 22 million packets of Weetabix! Read on as we reveal more about Ben…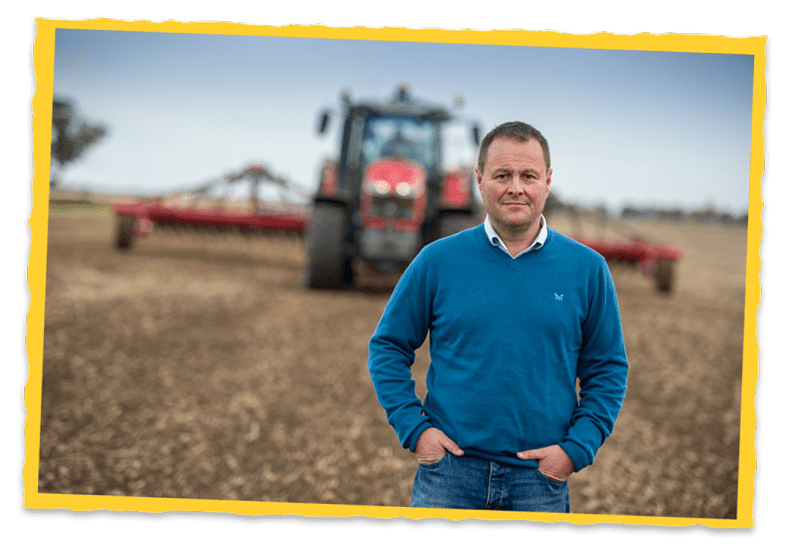 Old
Meets New
There's a huge amount of heritage in what we do that has been passed down through the generations.
However, we are always evolving to create a farm that's fit for the future. Modern farmers of today like to work with the environment in mind. A shared desire to be kinder to the planet is just one of the things we love about working with Weetabix.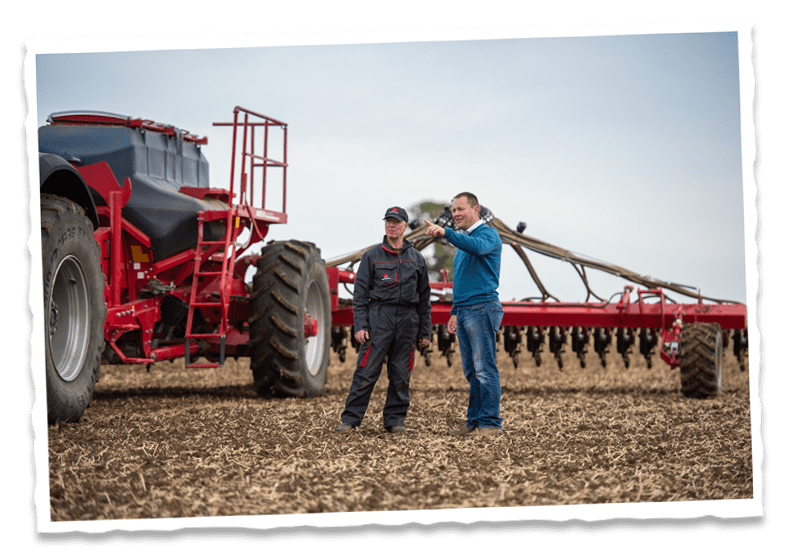 Shaking Hands
With Nature
We believe our crop production needs to work hand in hand with the environment.
That includes the soil, the air, water and all wildlife. We use cover crops which capture carbon and help structure the soil. We want to produce the very best, high quality wheat whilst enhancing the natural environment around us.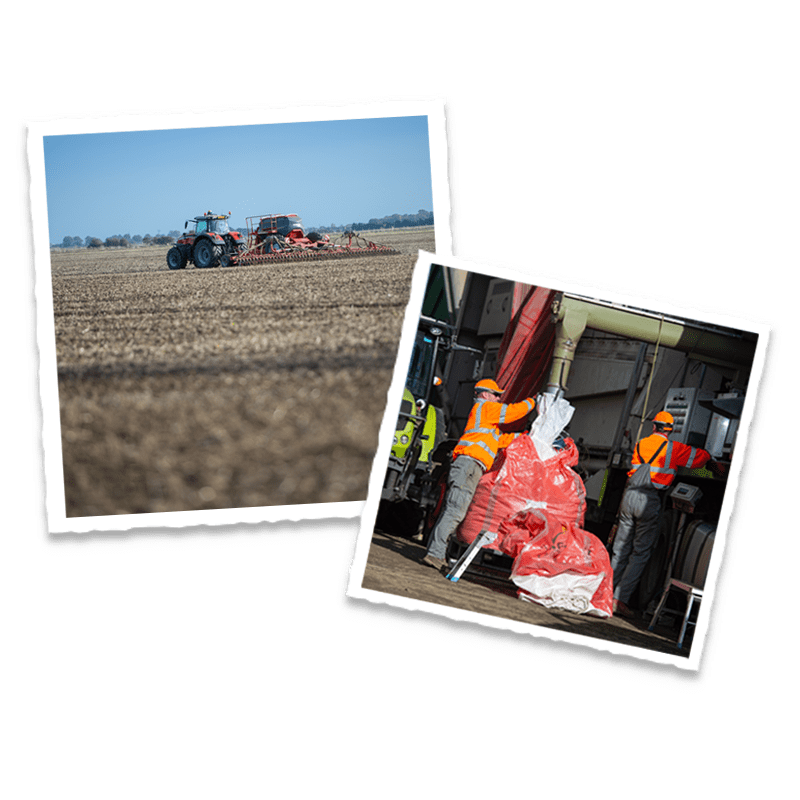 "Attention to detail and do the job right. That's our motto here at Grange Farm."
Striving
For The Best
Every grain we grow adheres to the Weetabix protocol.
Quality and providing the very best wheat is key to us and we're proud to work with a brand that strives for the best. We share a commitment to quality. When I see a box of Weetabix on the shelf, I feel really proud that we've played a part in creating the nation's favourite cereal.*

*The number one cereal brand in the UK and ROI based on the last 52 weeks.
View More Farms
The Wheat Cycle